Stack Up Modeling
High Speed and Easy-to-Use Graphical Stack Up Program
CircuitsNow is dedicated to providing our customers the most reliable and cost effective stack up. Utilizing the latest technology for high speed designs.
Please discuss special dielectric requirements with CircuitsNow Engineers during the design stage. The PCB stack up is key to the reliability and durability of the product.
The following considerations can help product longevity: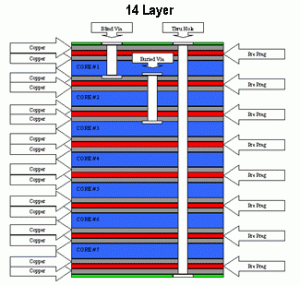 img StackUp

Design Multilayer with an even number of layers for balance

Power and Ground layers should be balanced with respect to the center of the board

Uneven copper distribution on inner layers may impact the flatness of the board

Consistent Dielectric thickness form centerline of board

Copper layers should balance from centerline of board
Stack Up Builder is the most innovative and easy-to-use graphical stack up program in the industry, performing automated prepreg selection, pulling stack ups from libraries, and graphically building stack ups from scratch. Constraint-based approach enables cost optimization rules to determine the most efficient production stack up.